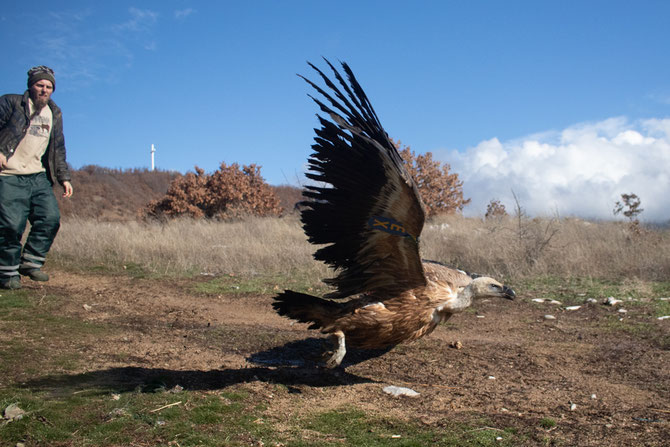 GPS tagging of the first Griffon Vulture
02.01.2021
At the beginning of 2021, the Fund for Wild Flora and Fauna equipped a Griffon Vulture from the Balkan population with a GPS tag for the first within the BalkanDetox LIFE project. One way the project aims to combat illegal wildlife poisoning is by utilizing GPS tracking to detect and prevent poisoning cases. The project will equip 25 Griffon Vultures with GPS tags and incorporate data from previously tagged vultures in a revolutionary initiative to intensively monitor bird behaviour and tackle wildlife threats such as poisoning in time across all important vulture colonies in the Balkans. All partners will have access to the data, enabling the project team to monitor vultures' movements and behaviour in real-time, effectively fighting illegal wildlife poisoning — vultures' biggest threat!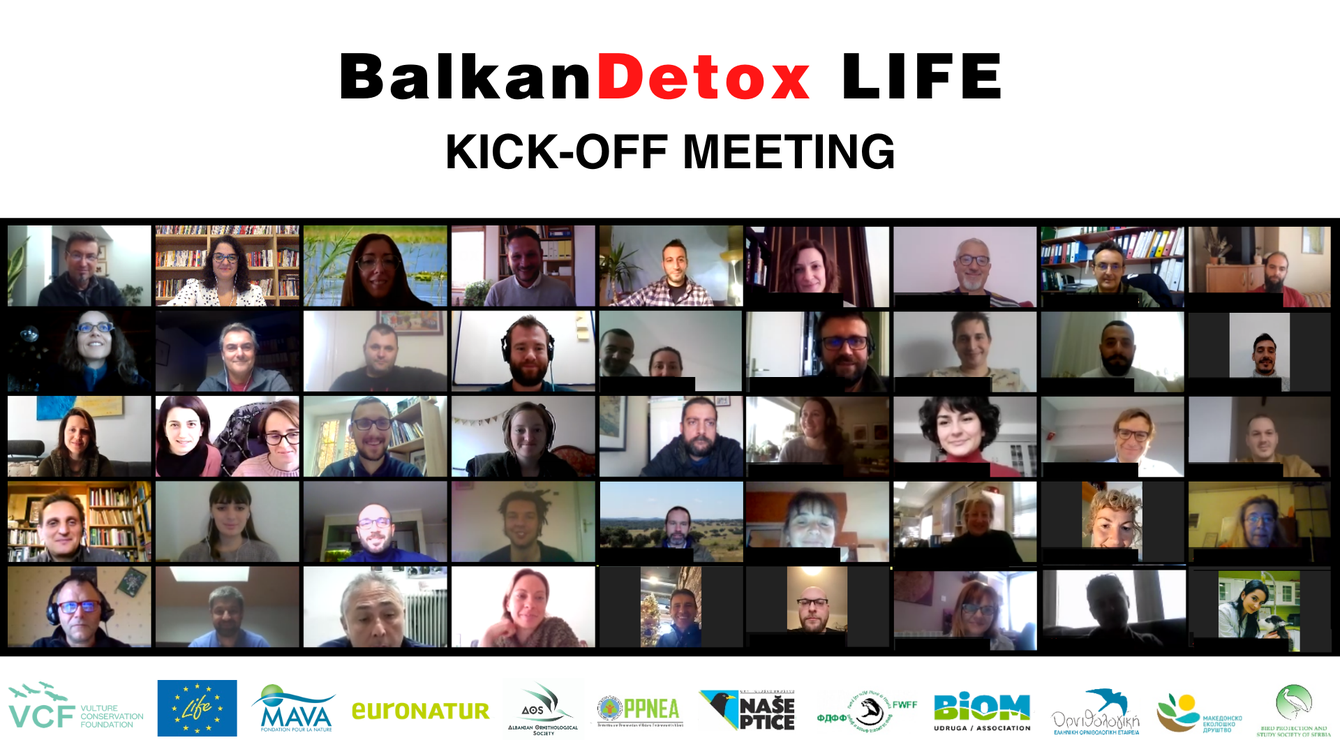 Kick-off Meeting
30.11.2020
At the end of November 2020, two months after the project's official launch, the BalkanDetox LIFE Kick-off Meeting took place online due to the COVID-19 restriction. The Meeting brought together the nine project partners with many important stakeholders spread across the Balkans and other corners of the world to discuss the project scope, objectives, timeline, and everything in between in an online meeting. During the meeting, the initial discussions towards establishing the official working groups in each of the relevant Balkan countries began, which is a crucial step to secure institutional cooperation and support for combating this illegal practice, as NGOs cannot fight this problem alone.